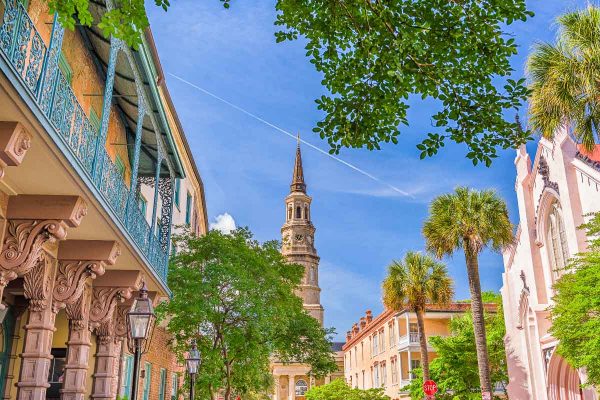 This was not an easy post to write. It is tough to pick the 20 most beautiful cities in United States – there were so many candidates.
However, I have done my best but am keen for feedback if I missed your favourite – the beauty of the internet is that posts can always be updated.
All of these cities have much to offer. However, in the interest of brevity and the theme of this post I have chosen to focus on some of their most beautiful attractions.
Here is my view on the 20 most beautiful cities in the USA.
20 Most Beautiful Cities in United States
1. Philadelphia, Pennsylvania
Until I visited Philadelphia I had never registered that this is really where the United States of America happened.
The founding fathers met here, the declaration of independence was signed here, the first US Presidential Residence was here, the first American Flag was created here (more of that to come) – there are firsts everywhere in Philadelphia.
And with those firsts come photo opportunities! Not only does Philadelphia supply a large number of did you know-interesting-quirky stories for a good Instagram caption, but it also serves up art, food, views and more to create a highly photogenic city.
The Mural Arts program has been running for over 30 years and over 15,000 residents and visitors see this outdoor art gallery via their fantastic tours each year. The works in the Mural Arts Program are stunning.

South Philadelphia is home to a different type of street art. Isaiah Zagar is a local award-winning mosaic artist who has works on over 200 public walls in Philadelphia. Born and raised in Philadelphia, Zagar started working on applying his art to public spaces in 1991.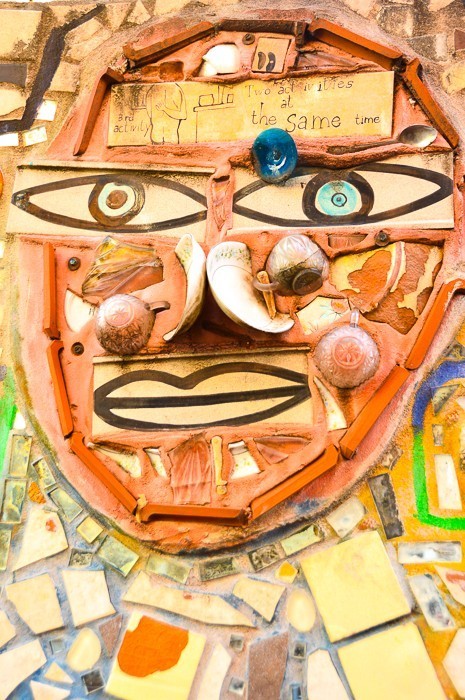 Zagar thas a non-profit gallery/museum that is in his largest public artwork – Philadelphia's Magic Gardens – plus his artworks are thoughout the area.
The 57th floor of One Liberty or Philly from the Top has an observation deck that is open 365 days a year. This view is 360 degrees of the city and includes everything except, of course, the building itself.
Philadelphia spends a lot on art – or it has a lot spent on art through required expenditure levels by developers. This means that quirky sculptures like a giant clothespin to figures of national historical significance. They do appear to be on most corners.
Elfreth's Alley claims to be the oldest continuously inhabited residential street in America. Elfreth's Alley is extremely cute and photogenic with its red brick buildings and colorful doors.
Antique Row is on Pine Street between 13th and 10th is a range of extremely photogenic red brick buildings with walk up stairs and colourful doors – as well as some cute cafes for coffee stops in between shots.
The fantastic Reading Terminal Market is one of the top tourist attractions in Philadelphia for good reason. It is an essential stop on any visit to Philadelphia – head there when you are hungry. A great way to get a feel for the market is to take a food tour.
If you're planning a trip to Philadelphia check out my posts on 20 Places to Visit in Philadelphia and Philadelphia Food Tours.
2. Charleston, South Carolina
Lovely Charleston is the largest city in the state of South Carolina. The city is home to some beautiful architecture, a lovely waterfront park for strolling and it is close to beaches.
Waterfront Park runs along the Cooper River and is filled with beautiful gardens, stunning scenery and lovely fountains.