Black Walnut, located in Vancouver's Cambie Village, runs by their own rules and the result is one that's truly unique and interesting enough that folks outside the neighbourhood will sniff it out and visit to satisfy their curiosity. I'm here to spill the beans on all things dry-aged cod and so much more at this walnut wood-adorned home away from home.
Disclosure: I was invited for a media tasting. All opinions are my own.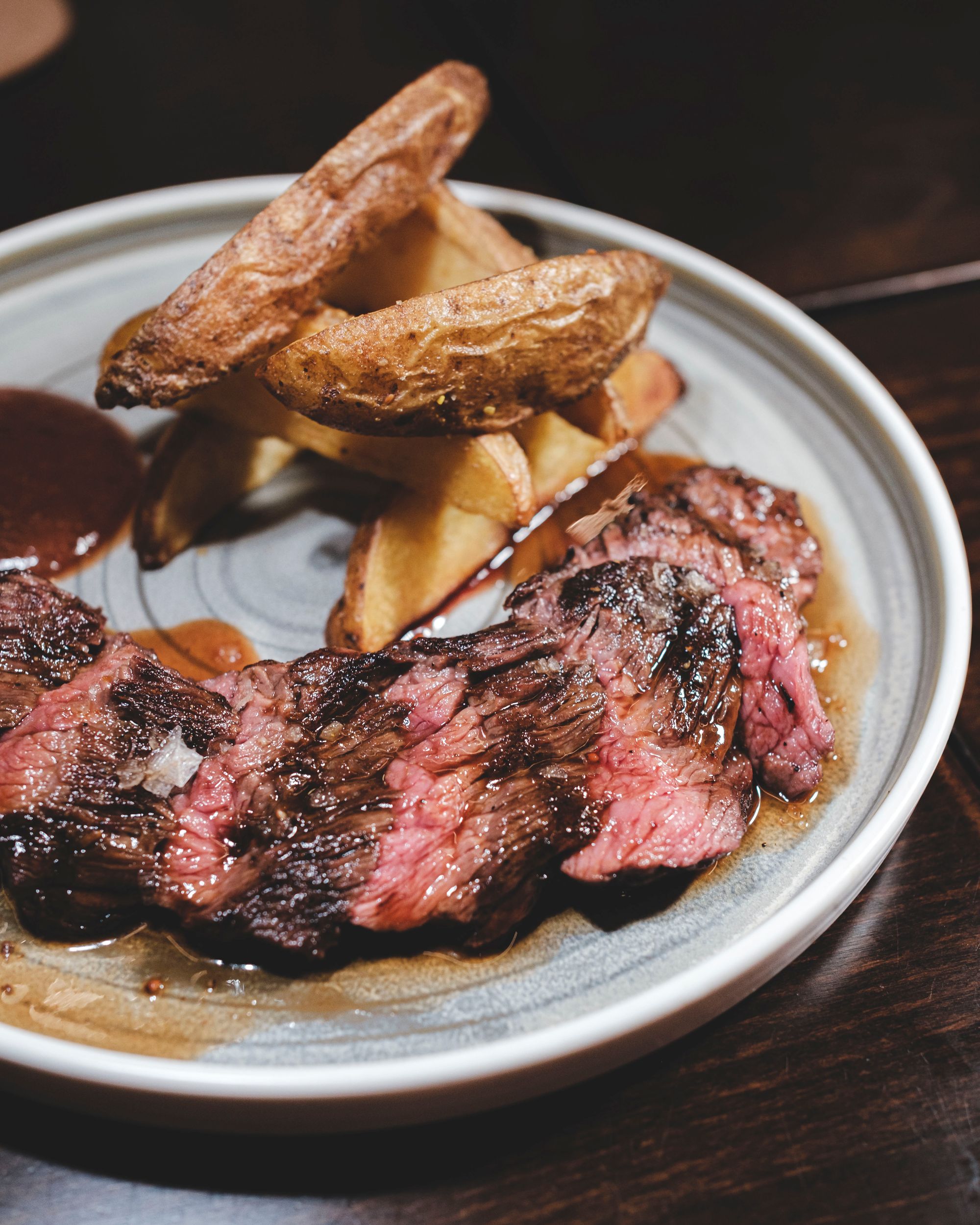 Food and Drink:
The Hot Food Crew came here for a Tuesday dinner and I had a great taste of the following:
Empress Cocktail ($14)
Today's Bread ($8)
Foie Gras and Duck Liver Pate ($20)
Crispy Fried Oysters ($29)
Dry-Aged Hamachi Kingfish (market price)
Mushroom Ravioli ($19)
Tortellini ($24)
Black Walnut Burger ($25)
Dry Aged Black Cod ($39)
Steak Frites ($35)
Beef Tenderloin ($47)
Pear Tart ($13)
Banana Dome Ice Cream ($13)
Corn Cheesecake ($13)
I started off the night right with an Empress cocktail. Using the signature colour-changing Empress gin, this was a smooth concoction with a bit of bite from the peychaud bitters and a bit of floral from the lavender syrup. Lemon and egg white provided the remaining acidity and whitecap.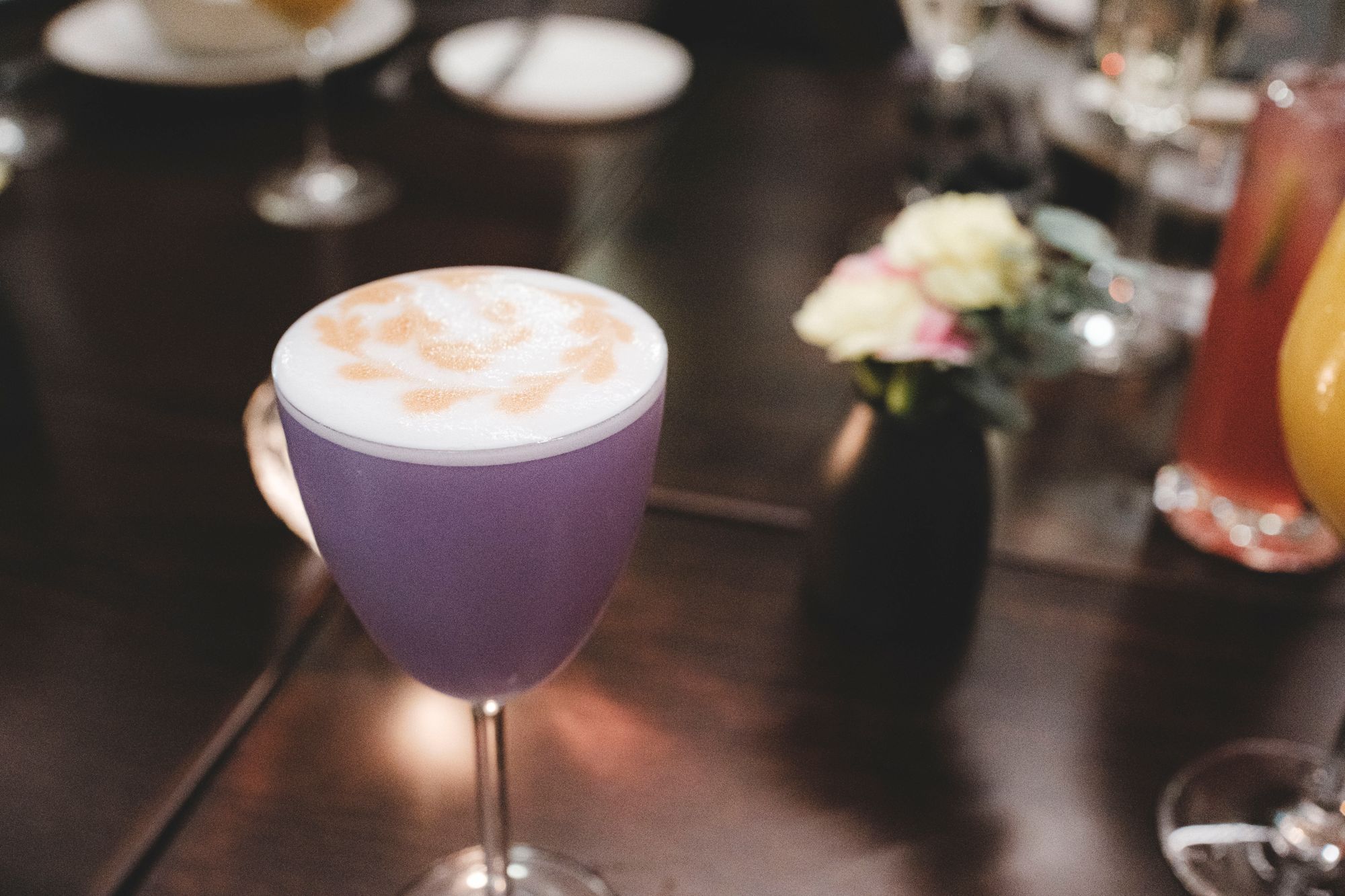 Moving on to food, the daily bread was a hefty hunk of fresh focaccia served with a cultured butter made with crème fraîche and dashed with thick flakes of salt on top. Fresh bread is always a good time and such a fluffy focaccia with butter was the perfect way to start the meal.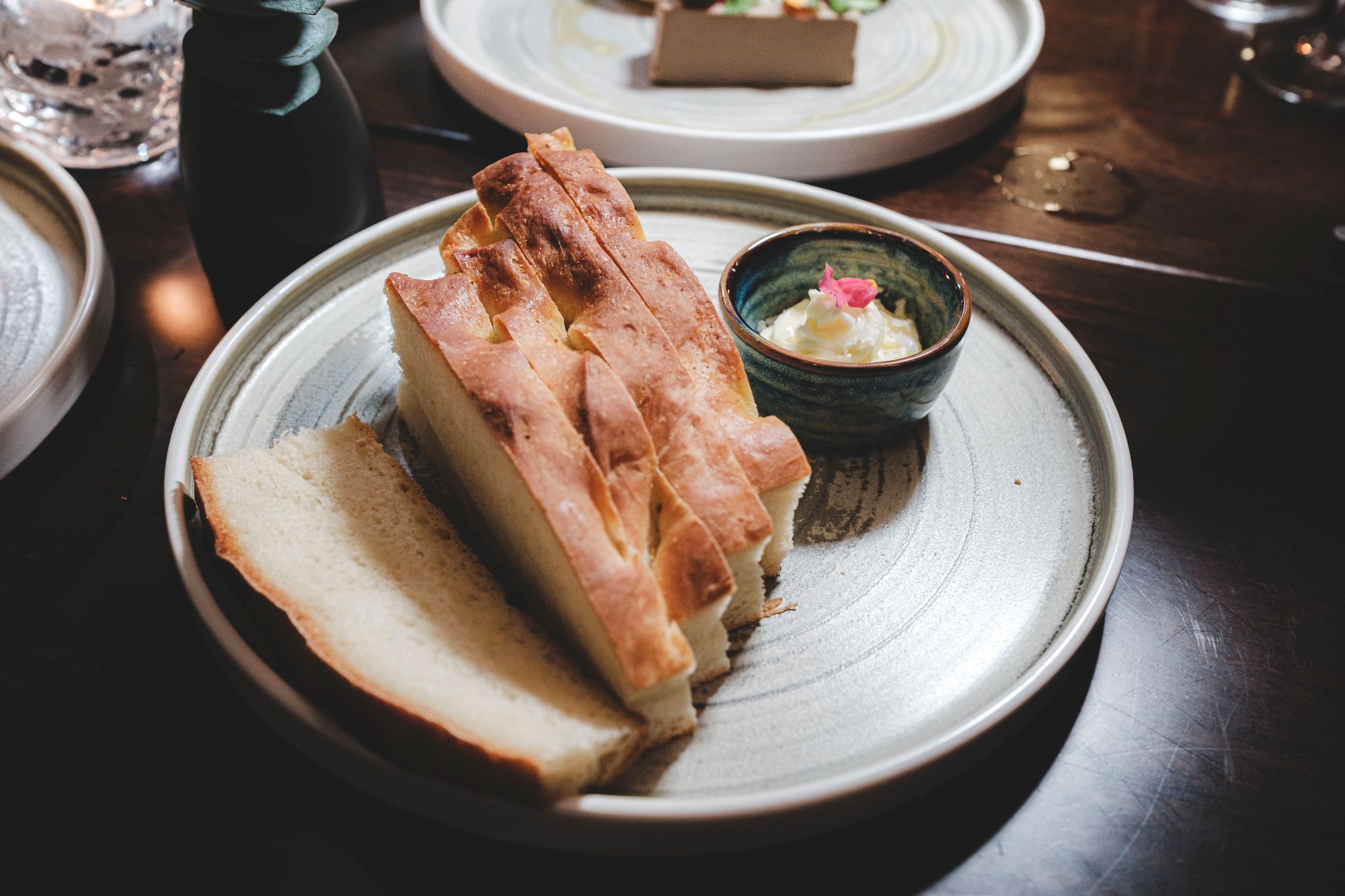 The foie gras and duck liver pate was an elegant rectangle of pate served with seasonal greens and a double serving of milk bread. Foie gras on its own is quite heavy but mixing it with duck liver in a pate might now be my favourite way to have it. You get a little gaminess from the duck liver, and you get a little more spreadability with the foie gras. And on top, a little bit of onion jam seals the deal.
The crispy fried oysters were also worth writing home about. They didn't have to keep the shells, but they did because they could use it in the presentation and show off how clean their keep their shells. That's a detail that takes a lot of time and I was impressed with this practice even more than the actual oysters which had a bit of creamed celeriac and smoked trout roe to complement the light batter on top.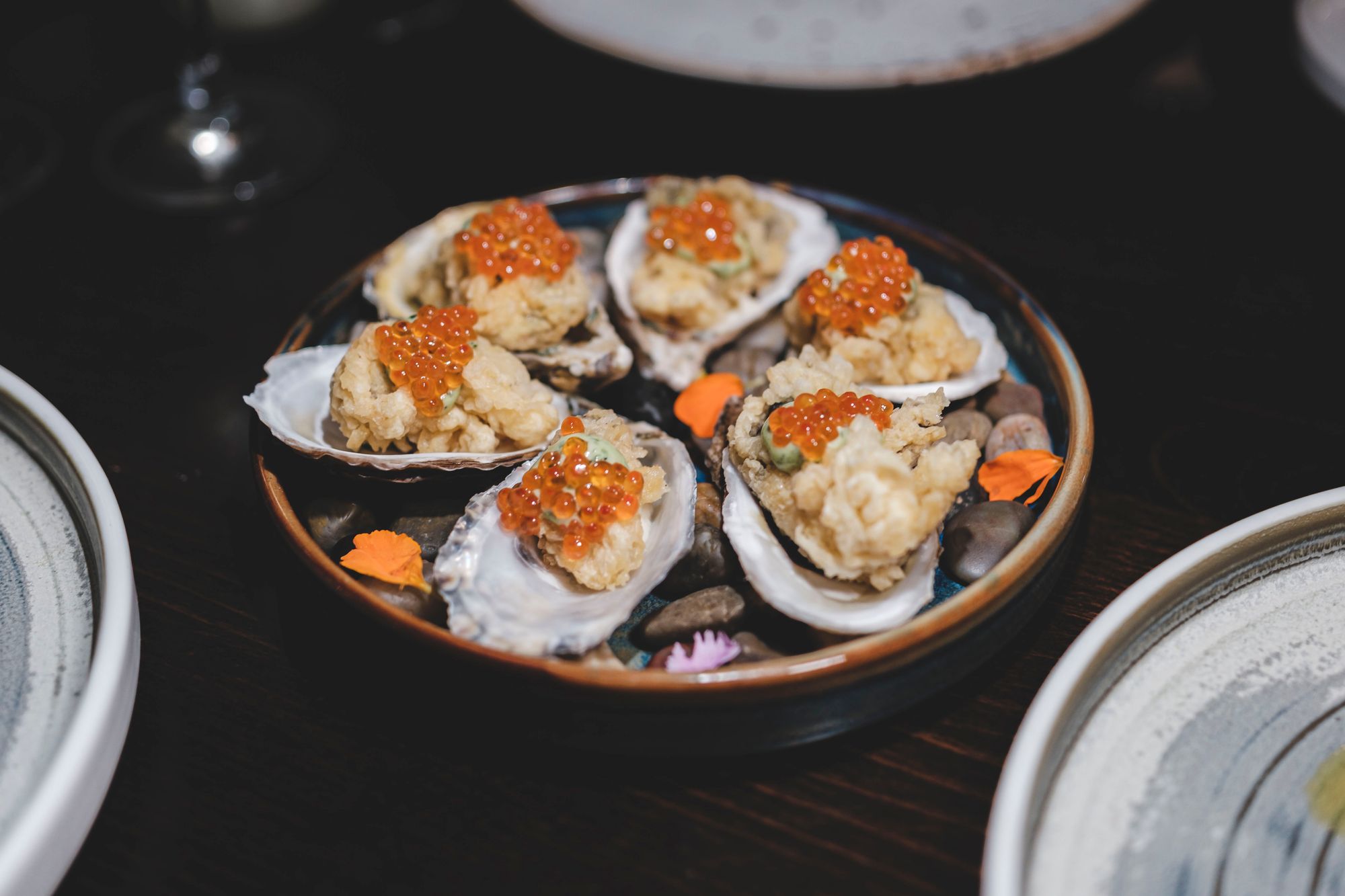 The dry-aged hamachi kingfish was a real clean treat from the sea. I love the subtle brininess of hamachi/yellowtail on sushi so having a more intense, dry-aged version of it at Black Walnut was a treat. This was also a beautiful dish to look at with the gradient of white-to-red on each slice of fish.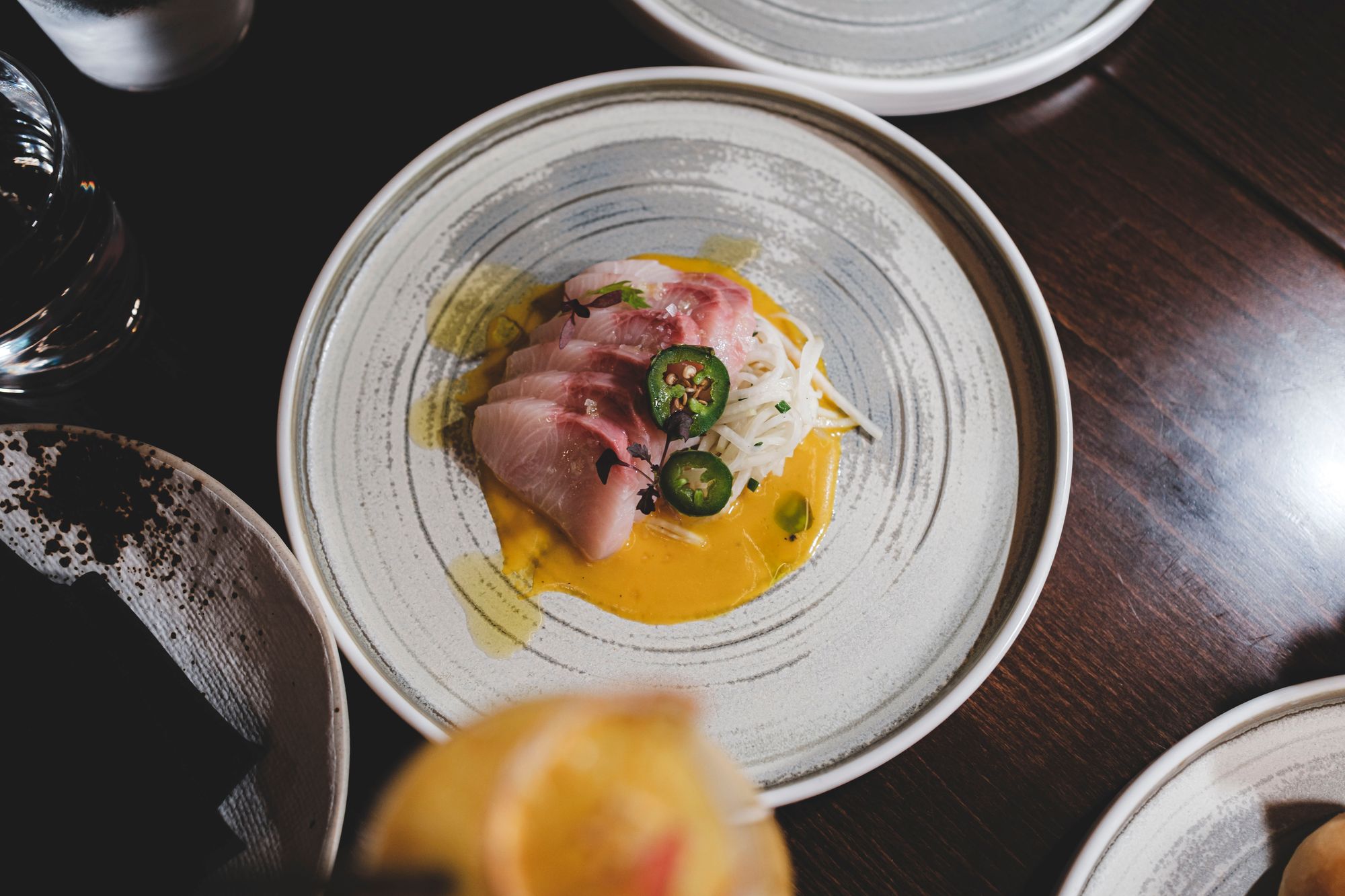 The mushroom ravioli is a new addition to the menu and the best part is how al dente the shell is. I could feel the skin pop between my teeth and the charred corn and leek inside was especially savoury.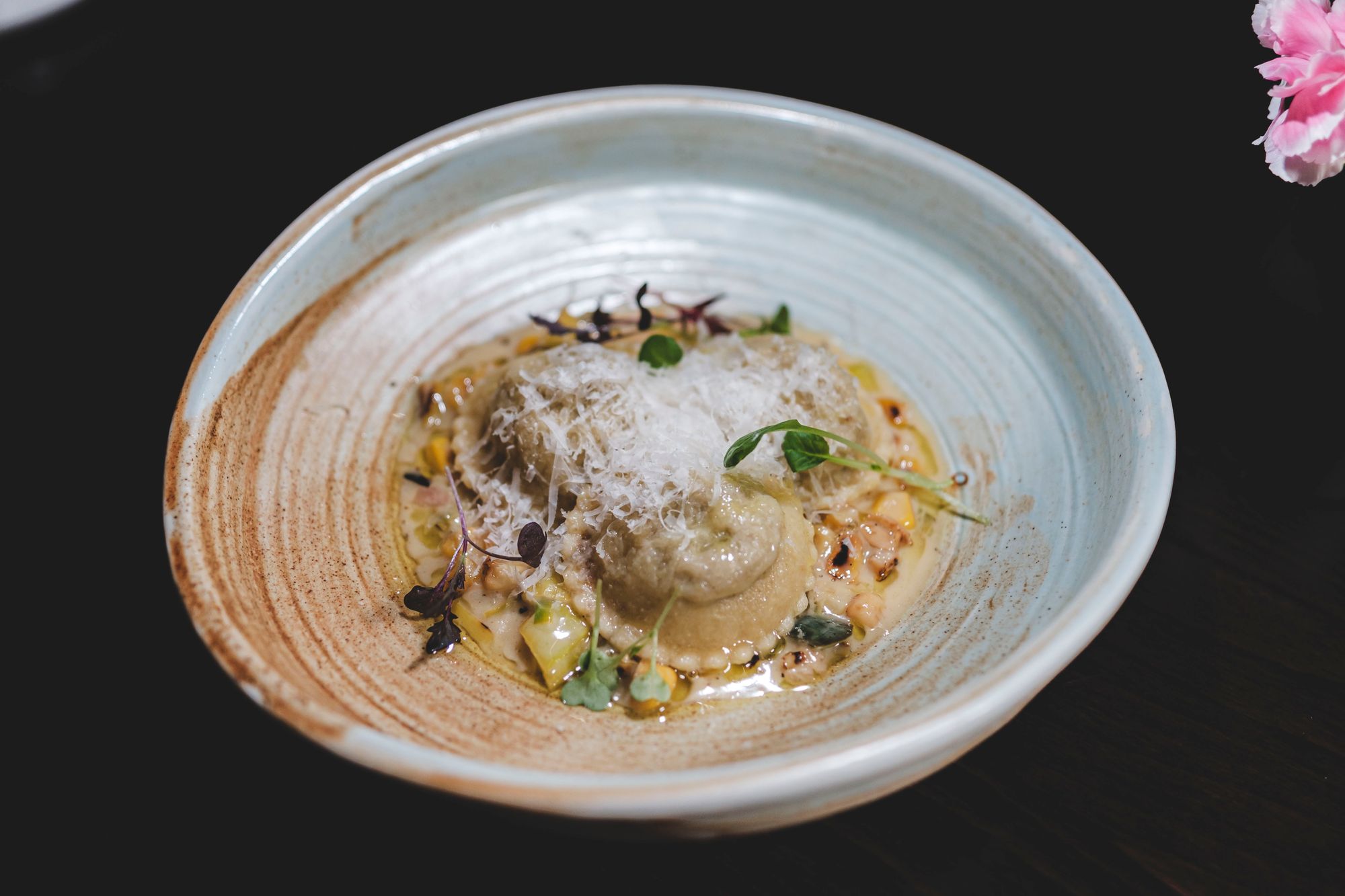 Our other pasta of the evening was a larger tortellini dish. The goat cheese & roasted shallot-filled shells had a ton of creaminess and oomph. The sprinkling of king oyster mushroom on top was a perfect complement to give the al dente pasta a little bit of crunch.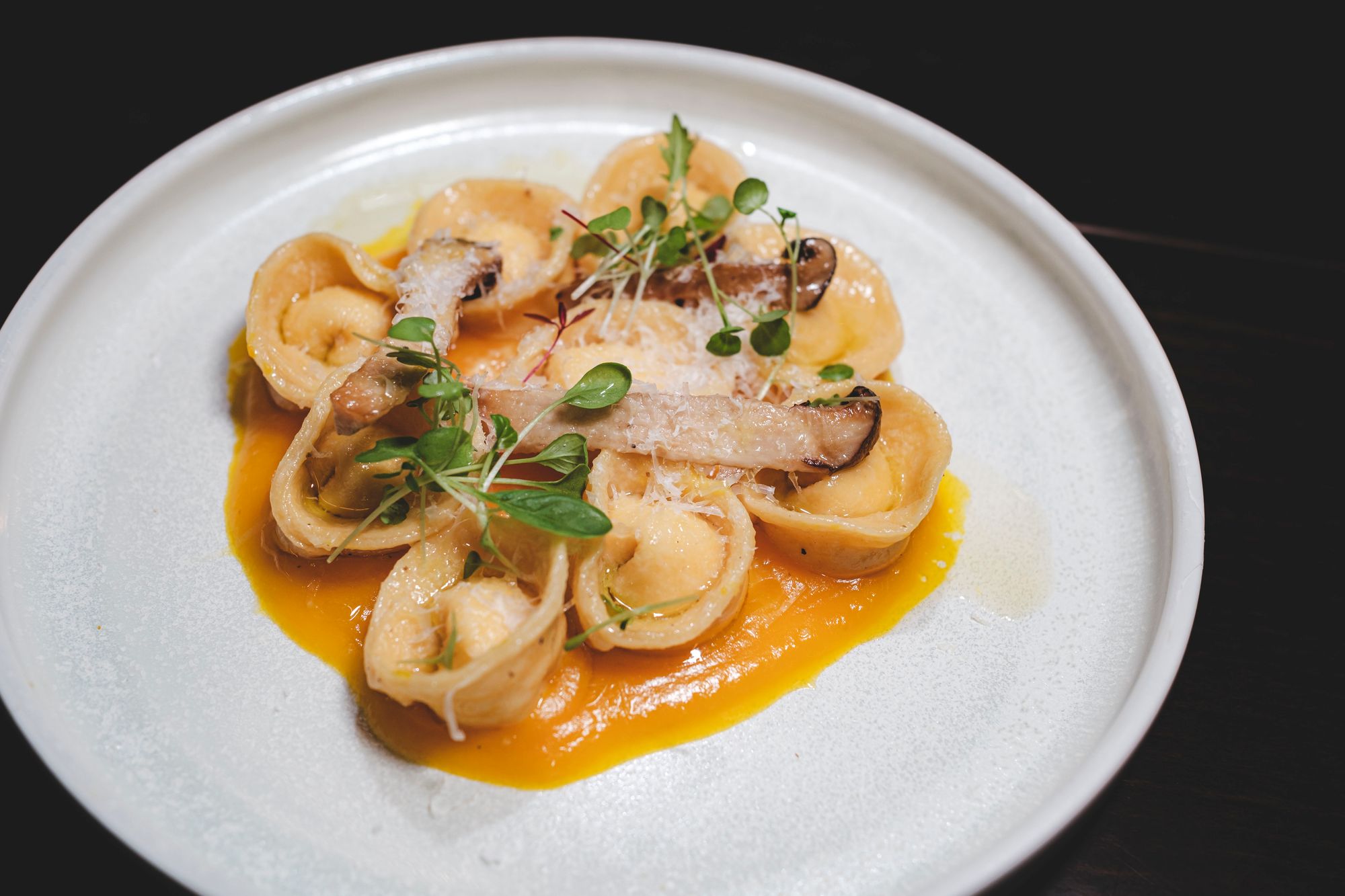 Black Walnut doesn't get its status symbol as a neighbourhood haunt without a Black Walnut burger on its menu, but this is no mere burger with a generic frozen patty. Black Walnut grinds it own beef in-house so it can serve the burger medium. The patty is joined by a company of water buffalo cheddar, chive aioli, smoked bacon, pickles, and house-made ketchup to give it a great blend of fat, salt, acid, and heat. It's a bold move to put the pickle in the burger but I am here for it.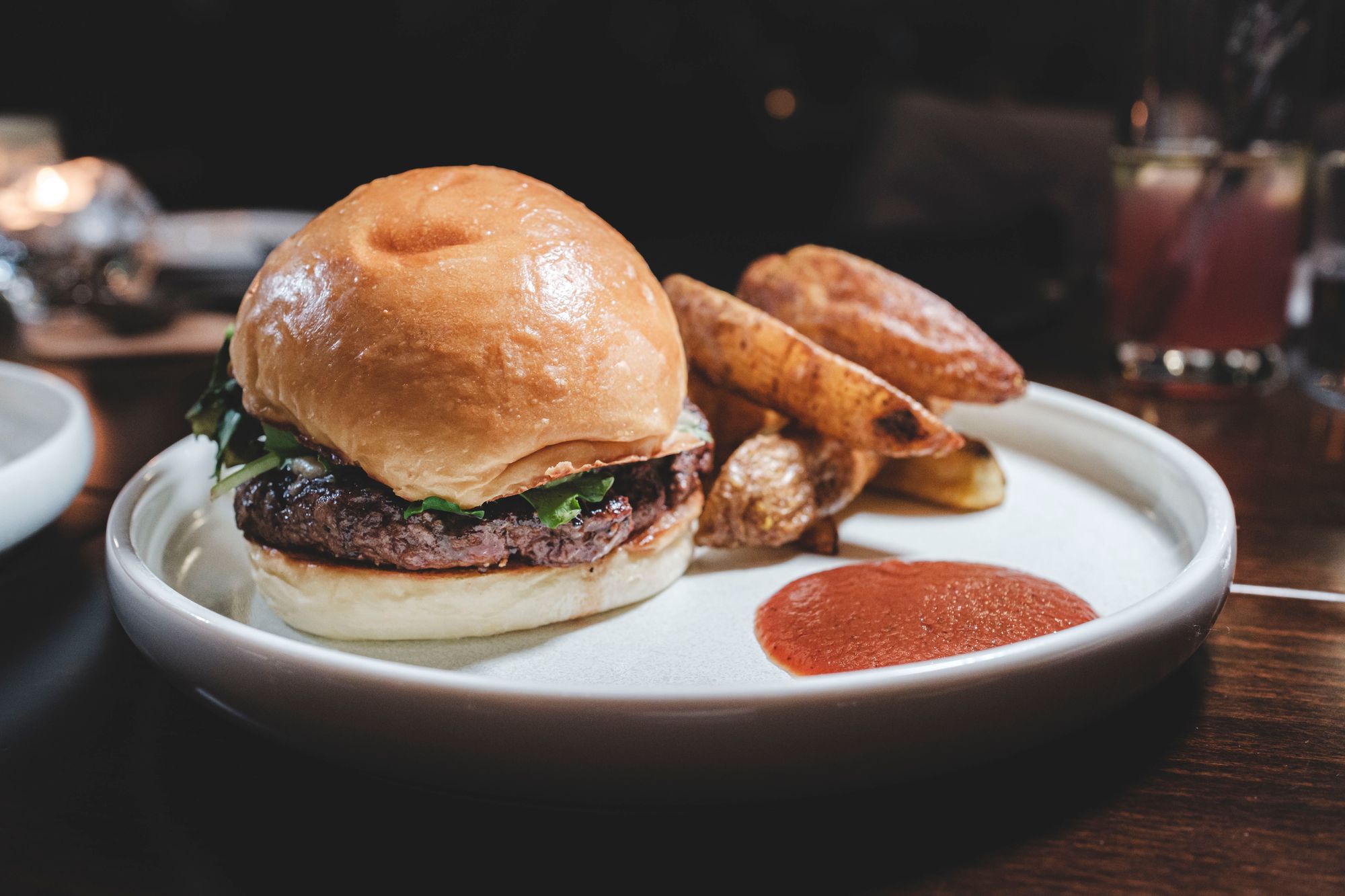 The signature dish of Black Walnut is a dry-aged black cod. Black cod is already a fatty fish but the dry-aging process draws moisture out to accentuate that fattiness even further. Served with chanterelles, smoked bacon, white bean, and butter means this is a simple dish on paper but the preparation and execution is one to marvel and somehow it's still cheaper than some of the steaks on the menu. If nothing else, you have to admire the time it takes to get this cod into the dry-ager and up to two weeks before it shows up on a diner's plate.
Moving on to the red meat, the steak frites is a classic French cut of bavette steak paired with a house of thick potato wedges. A little rhubarb chili on the side gives the steak something to dip into but when you cook a tough cut as well as Black Walnut, it's a mere bonus feature on the plate.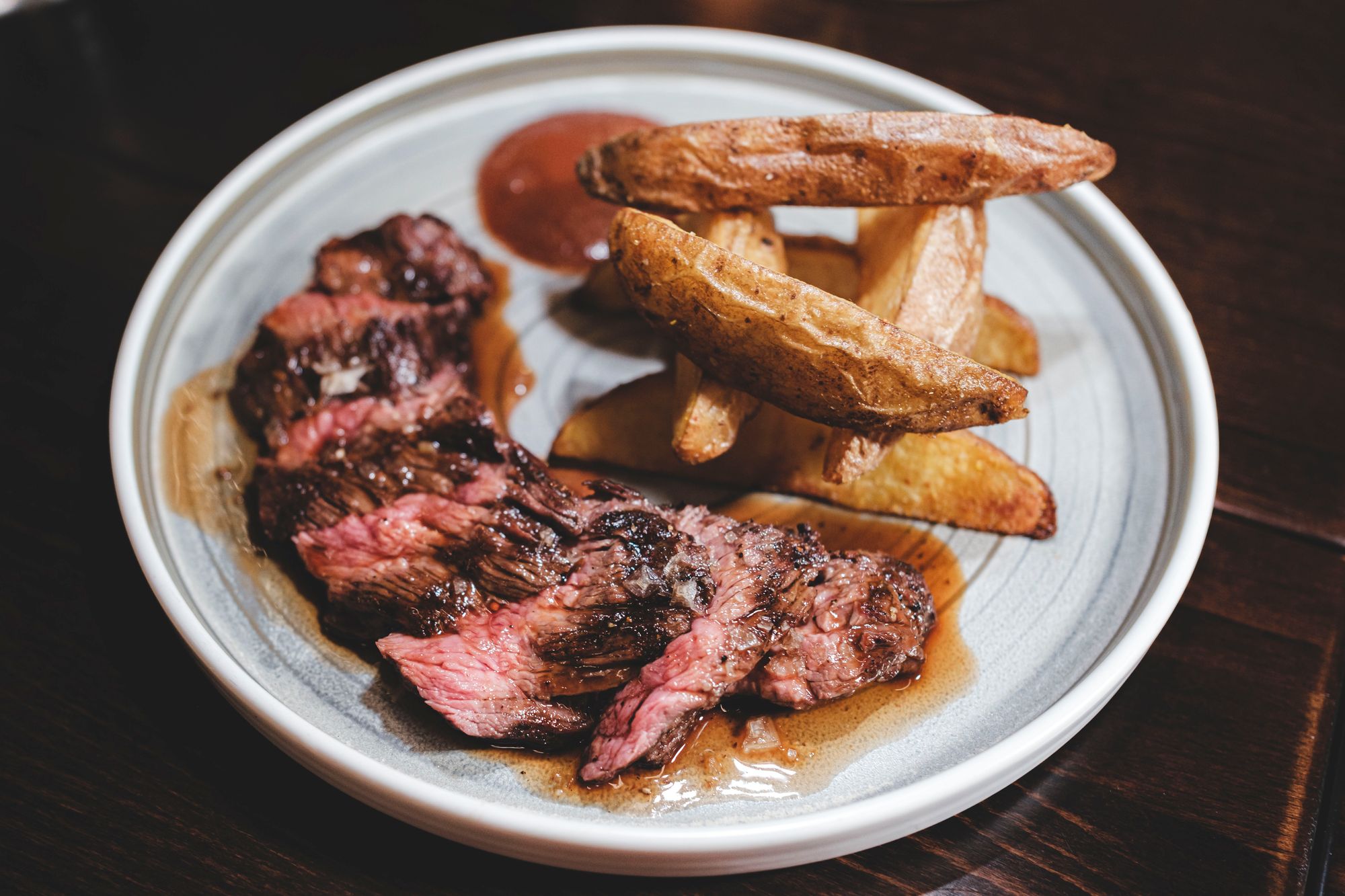 If the steak frites was the casual cut, the beef tenderloin was the premium cut. This was a higher quality cut, with higher quality potato, and actual greens on the plate. I loved the distinct rose pink gradient of the steak and the classy take on an anna potato paired well with the steak juice.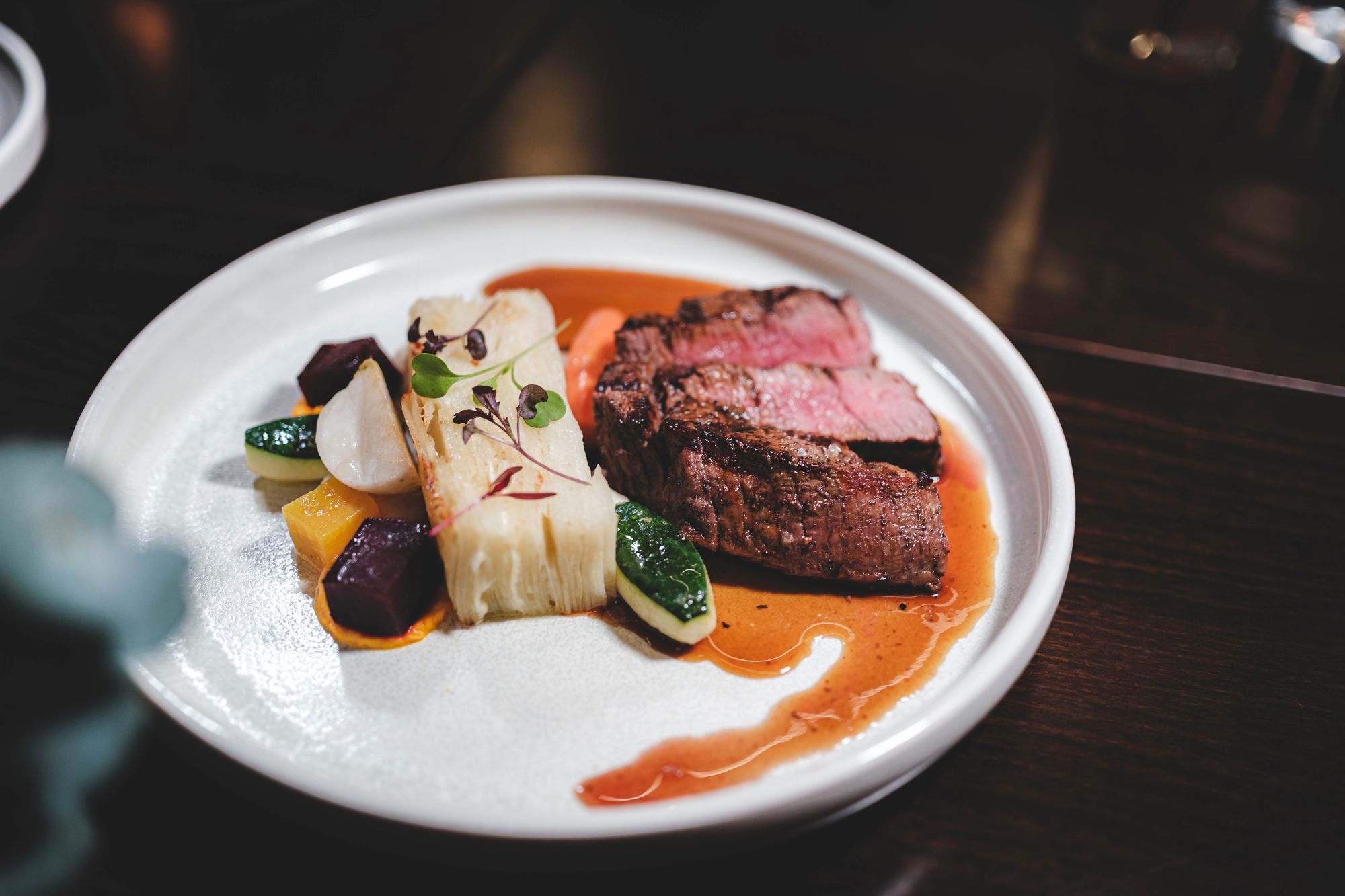 Up for dessert were the pear tart, banana dome ice cream, and corn cheesecake. The pear tart had a terrific crunch on the tart with a dollop of cucumber yogurt ice cream that paired wonderfully with the thinnest slice of dried pear I've ever seen. The banana dome was an elegant take on a banana-flavoured ice cream and banana brûlée and meringue. The corn cheesecake was a creative and sweet use of corn that had a silky smooth texture, and it even came with sweet corn-flavoured macarons that would give some bakeries a run for their money. Great trio.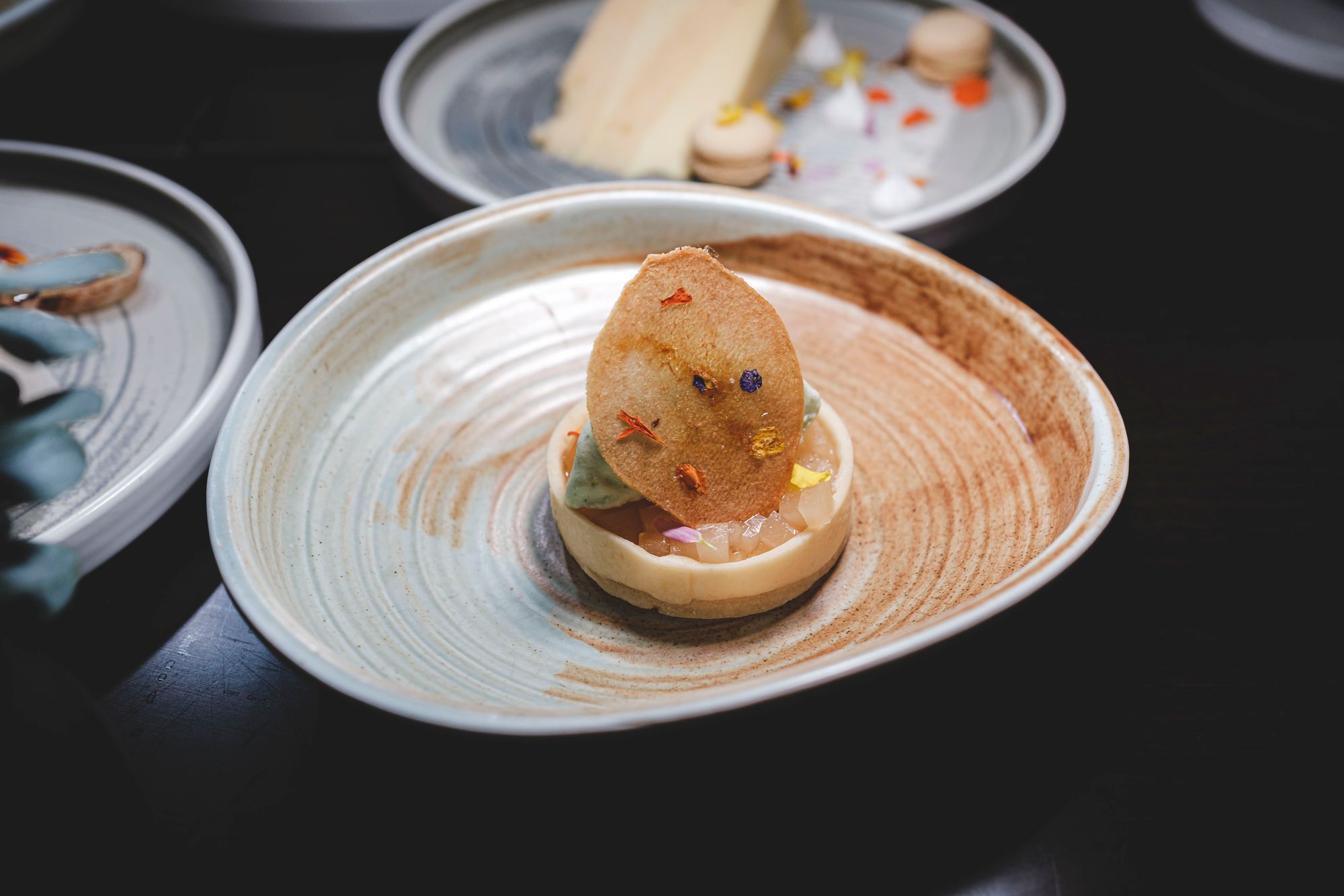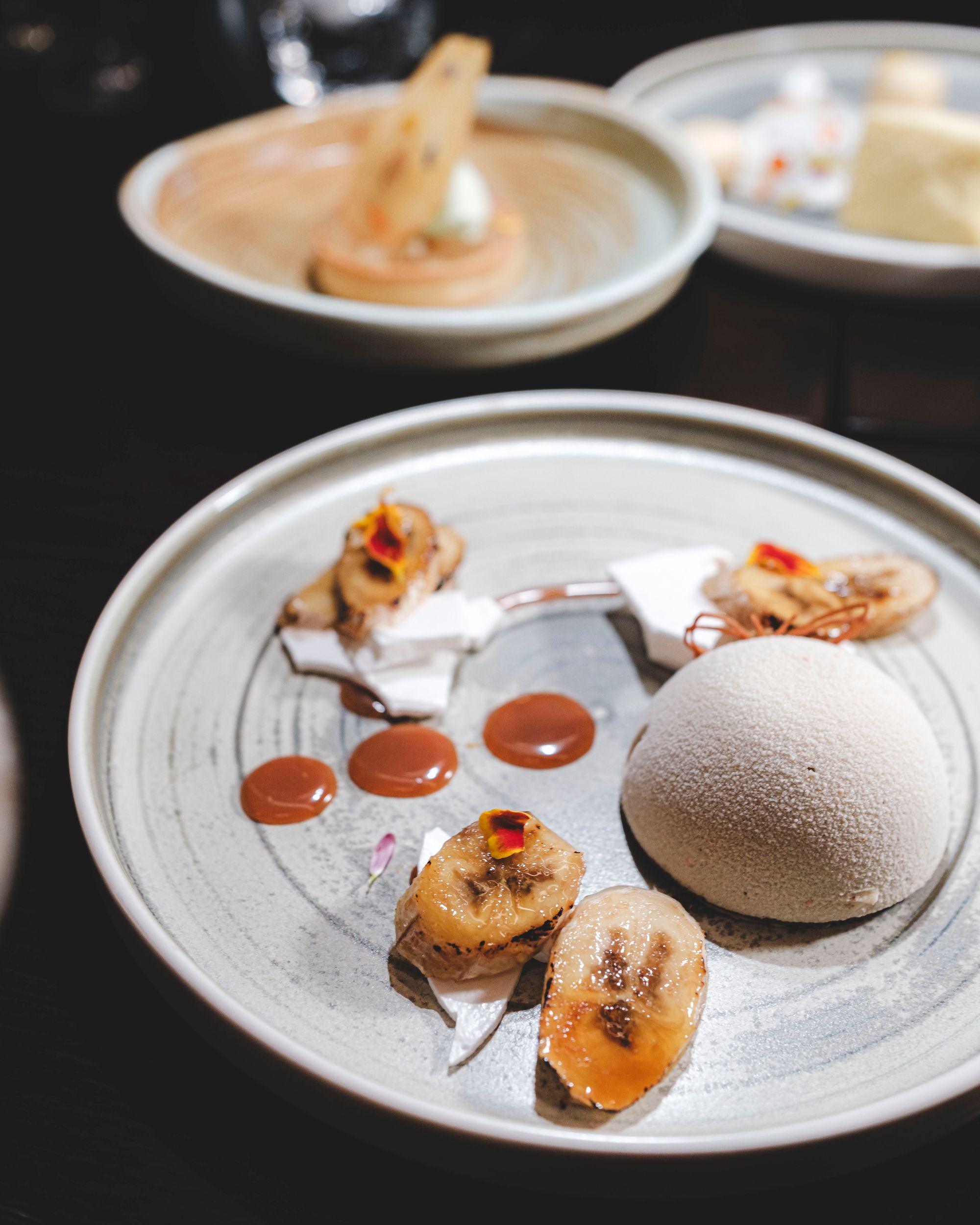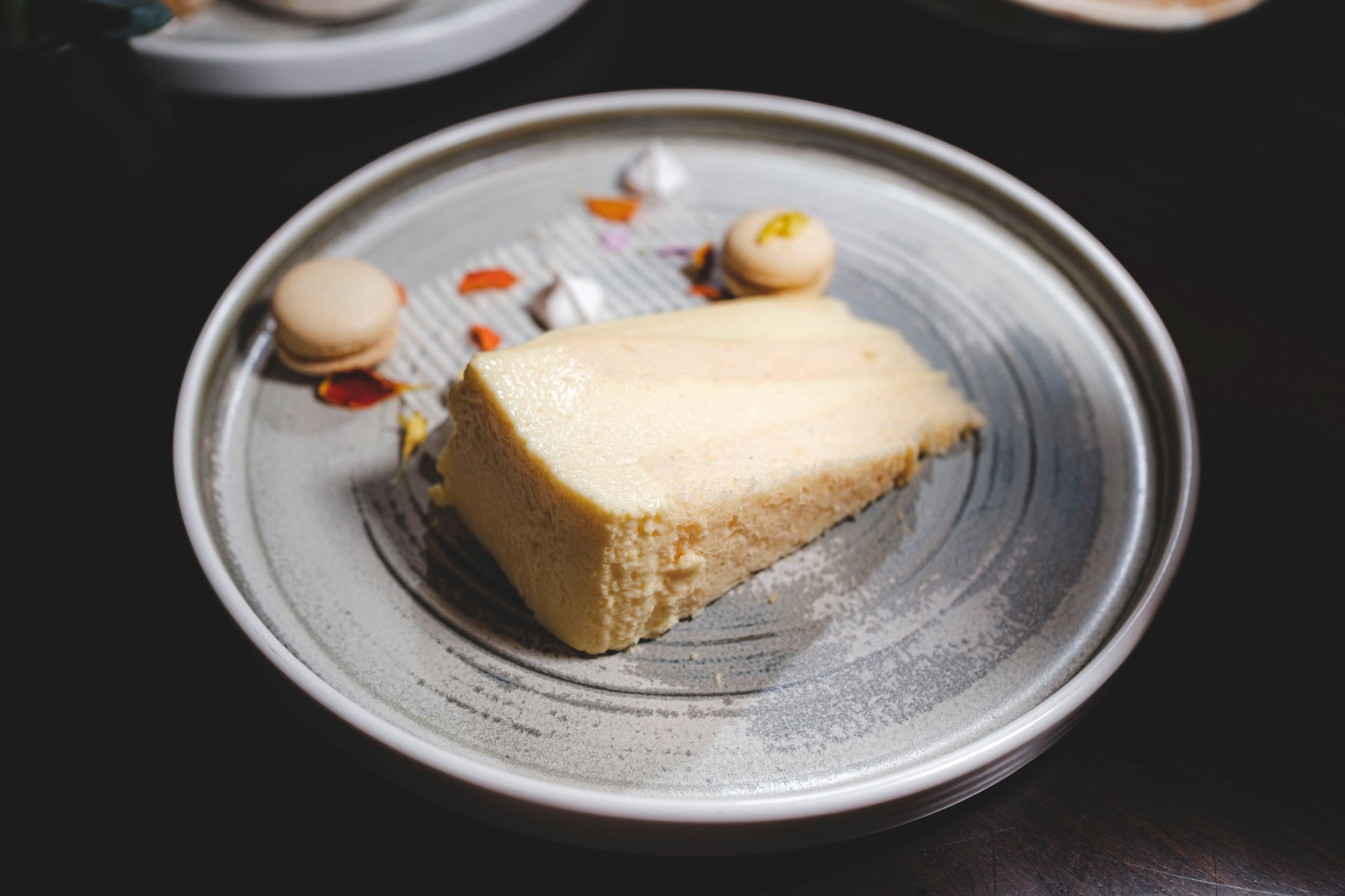 Features:
Black Walnut takes up residence in the ashes of Kino Cafe and they've completely upgraded the space. Obviously to match the name, a ton of walnut wood has been added to the interior, and the result is a friendly, but upscale, neighbourhood restaurant with a giant bar and great views of Cambie Street. There is seating for about 60 guests and perhaps more if they filled in the spacious dining room with more tables.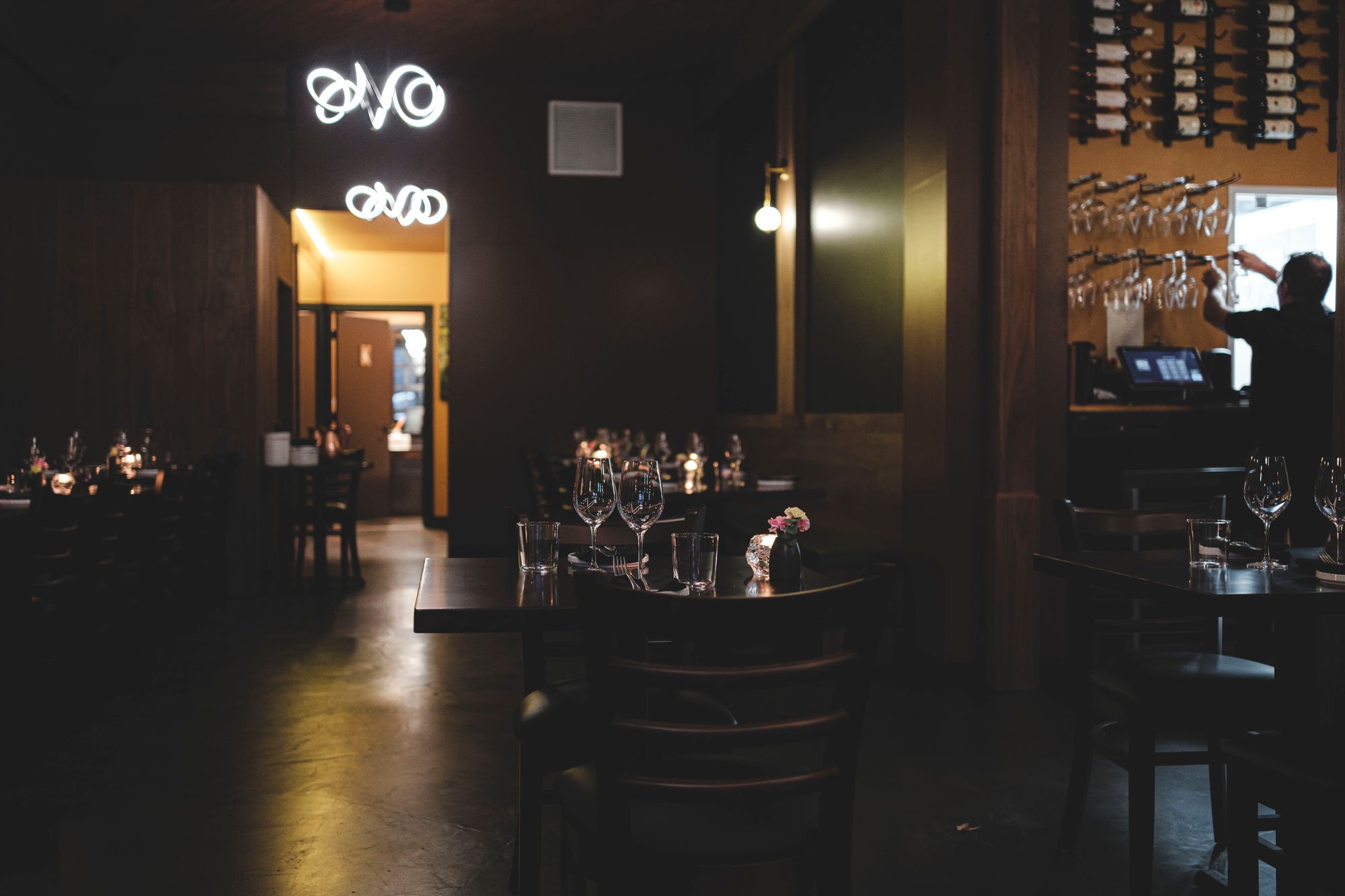 Front and center in the kitchen is the dry-aging fridge used for dry-aging the fish. This restaurant is maybe one of a handful of restaurants peddling some dry-aged black cod and certainly the one that makes it as well known as possible. Just about anyone can walk up to this fridge but here's a photo of mine.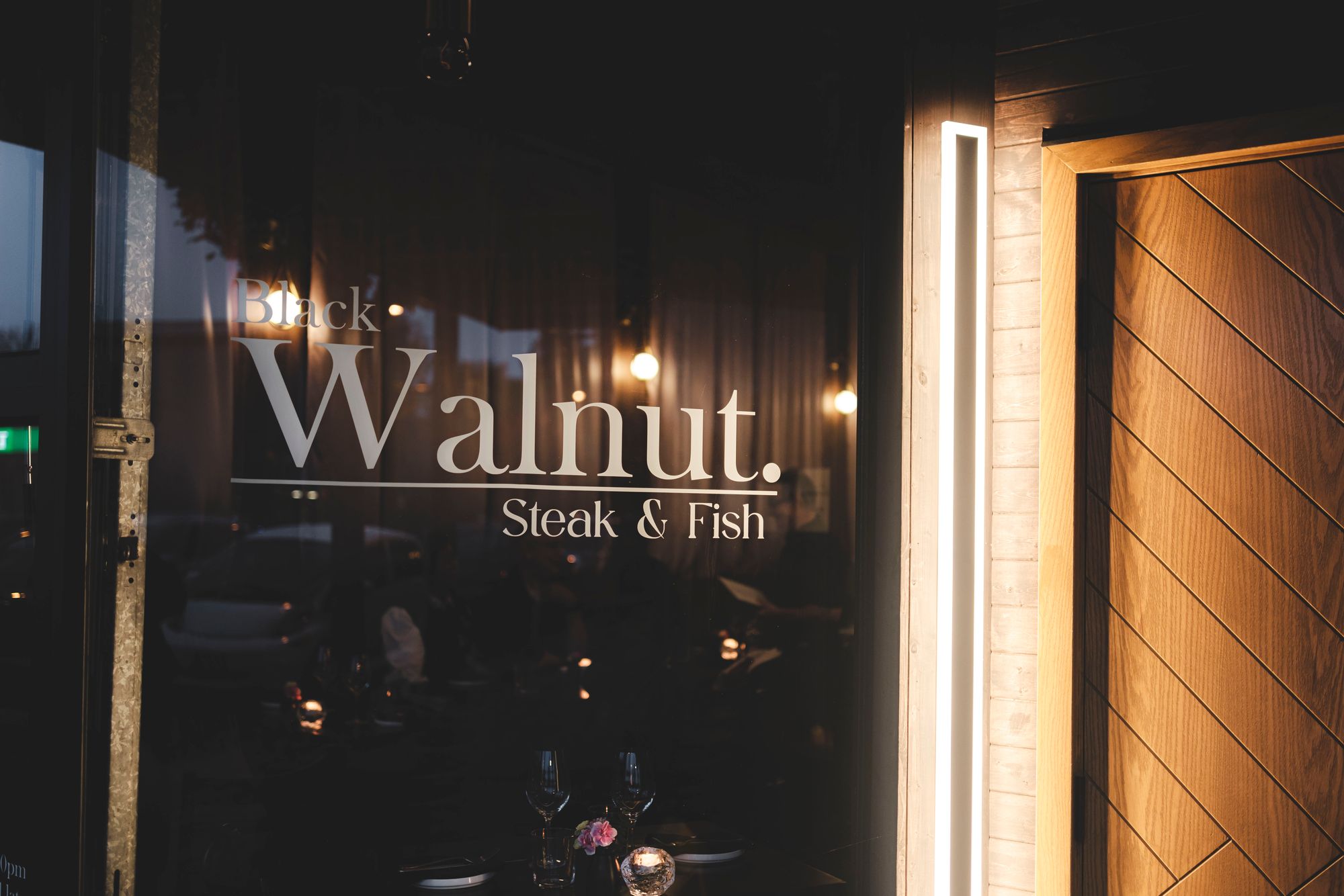 Final Thoughts:
One-liner: Quite possibly the only place serving dry-aged black cod at a reasonable price that's worth a journey out to try
High